Since 1997 Envirolink has offered full-service water, wastewater, and public works management services to over 100 municipal, county, industrial, and private clients.
Who We Are
Envirolink is a full-service utility management company that specializes in providing water, wastewater, and public works services to municipalities, counties, industrial, and private clients in the Carolinas.
What We Do
Envirolink provides the infrastructure necessary to effectively manage utilities and utility services. We add value by implementing industry standards and own proven processes to manage utility assets and public works services for our clients.
Why Envirolink
Envirolink tackles all sorts of issues for our clients. From budget to regulatory to lack of qualified personnel, no problem is too big or small for us to handle. Learn more about the benefits of a partnership with Envirolink and the solutions we provide to our clients.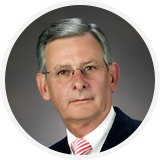 A Public/Private Partnership that works. Contracting with Envirolink has saved Vance County Tax Payers over $1,000,000 in Equipment and Manpower. Envirolink has performed beyond what is required. They aim to go the extra mile to see the job is not just done right, but 125% right. Mike Myers and his team are to be commended. They have my support and Endorsement.
Tommy Hester, Commissioner, Vance County Board of Commissioners
Our management and staff are working hard to meet the needs of all the communities joining the Envirolink family. Focused on the Carolinas, we currently serve clients in 27 counties and continue to grow.